Being a problem solver is the best part about being a bike mechanic. There's usually a new challenge every day. Uneven wearing of the front brake pads? 1) check whether the wheel is properly inserted into the frame; 2) check whether the brake is properly centered and the pads equally spaced; 3) ask whether the customer has worked on his bike (actually, this is Step 0); 4) check the wheel's dish; and 5) check the alignment of the fork's dropouts. In general, the diagnostic should progress from least to most invasive cause/solution. So far we've seen two bikes with uneven front brake wear and both were caused by bent dropouts.
In my former assignment we didn't see much of that. That's probably a consequence of who we were serving: roadies riding carbon forks. I also wasn't doing this…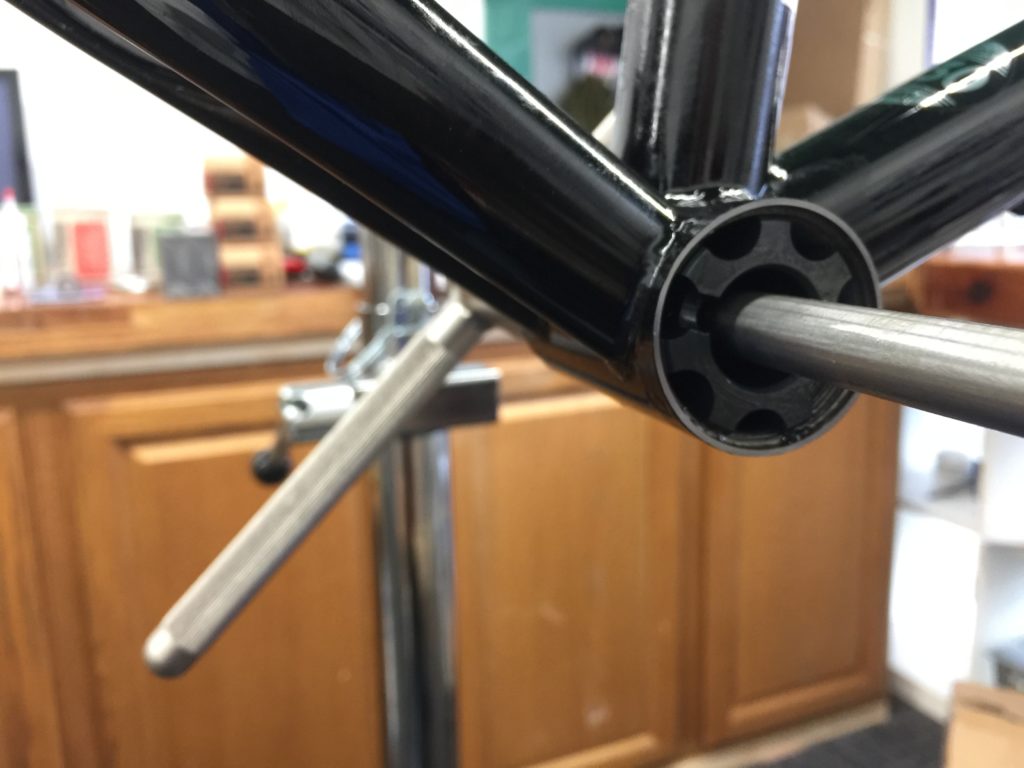 Chasing and facing a bottom bracket shell. New tools; new tricks. Had to bust out the Park Tool BTS-1 sooner or later. This is a Fairview frame we are building for sale.