We have all this and much, more more. If nothing here strikes your fancy then we humbly suggest giving the gift of a Smallest Cog gift card (now available!). We will be open every day until Christmas. Yes, that also includes rare Tuesday hours for December 24, 10 am to 2 pm. Enjoy our gift guide and please share it with loved ones.
Happy holidays from Penelope, Amanda and Mark!
A is for the All-City Macho Man
This is the bike I've fallen in love with. It has a custom built Shimano XT/DT Swiss wheelset, Shimano R7000 build kit, Shimano PLT seatpost, stem, and bars, and Zipp bar tape. It clears a 700 x 38 studded knobby. It is for sale but I may not want to give it up. (58 cm).
B is for Balaclavas and BarMits
Consider them to be standard issue for winter riding. $30 – $75.
C is for Campagnolo
Boutique componentry from Italy that is (sadly) vanishingly rare. I adore it and have been riding it since 1996. Not many shops stock it and know how to work on it. We do. From $8 (shift cable) to Don't Ask. 
D is for Dry Lube.
We beseech you to switch to it already. Your stuff will be vastly cleaner and will last longer. $7.30
E is for Electric Vehicles
We sell them! Teslas get all the attention but the e-bike is what will move us towards a more sustainable transportation system. An e-bike is 10x the efficiency of a Tesla, less than 1/10th the cost, way easier to park, and far less likely to earn you a speeding ticket. Bonus: it charges from any outlet so you don't have this problem.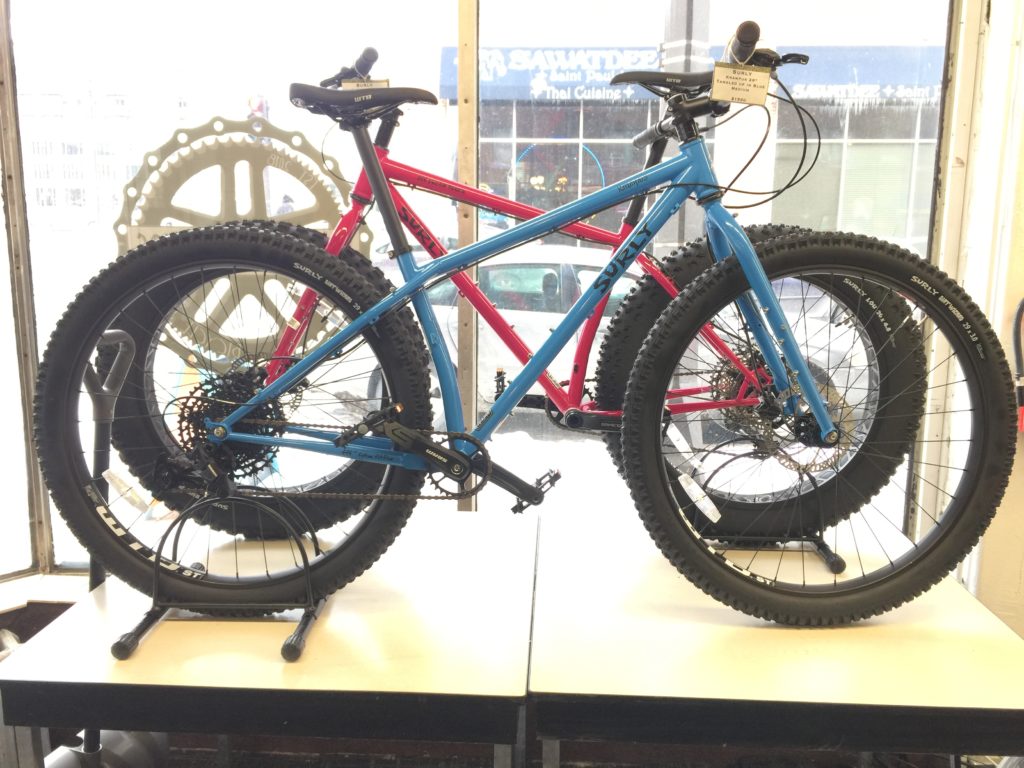 F is for Fat Bikes, Fairdales and Flasks
That's an Ice Cream Truck in the background, a Krampus in the foreground, and the flask (not pictured) was in my hand. $25 – $2,000.
G is for Gloves and Goggles
These are biking specific goggles which don't fog and (bonus) fit over your eyeglasses. Most eyeglasses anyway, not the kind worn by Larry King, Harry Caray, or whatever the kids in Williamsburg are wearing these days. $35 – $40.
H is for Helmets
Because concussions are bad, m-kay? Ask me how I know. Wait, what was I talkin' 'bout? $23 – $45.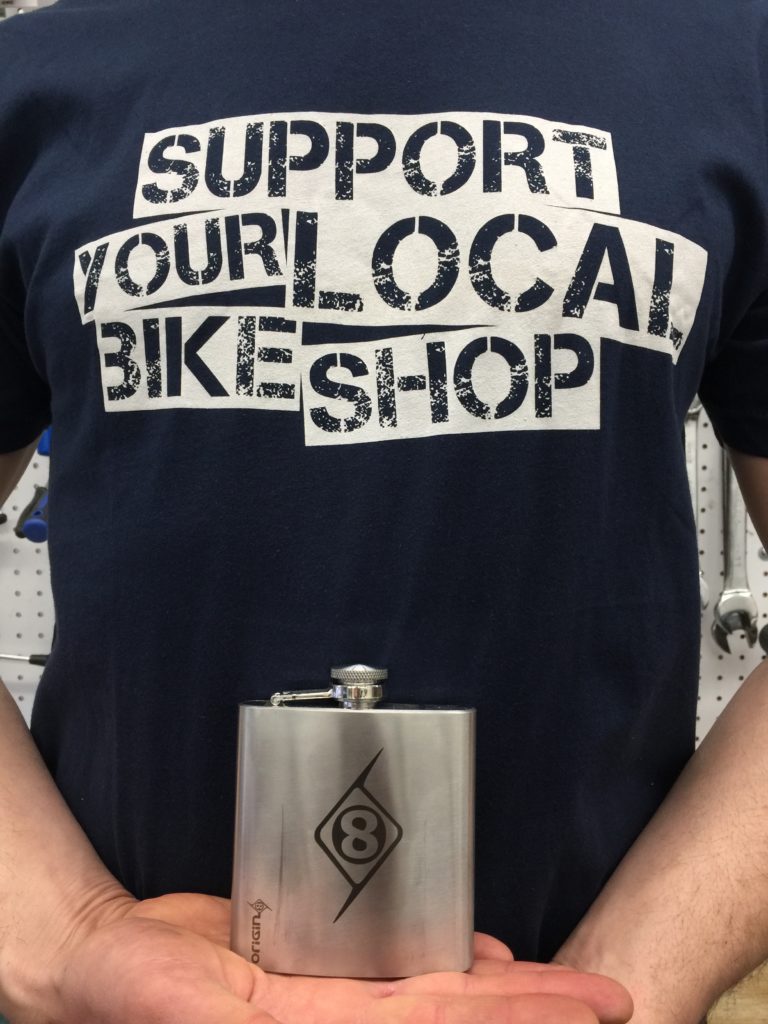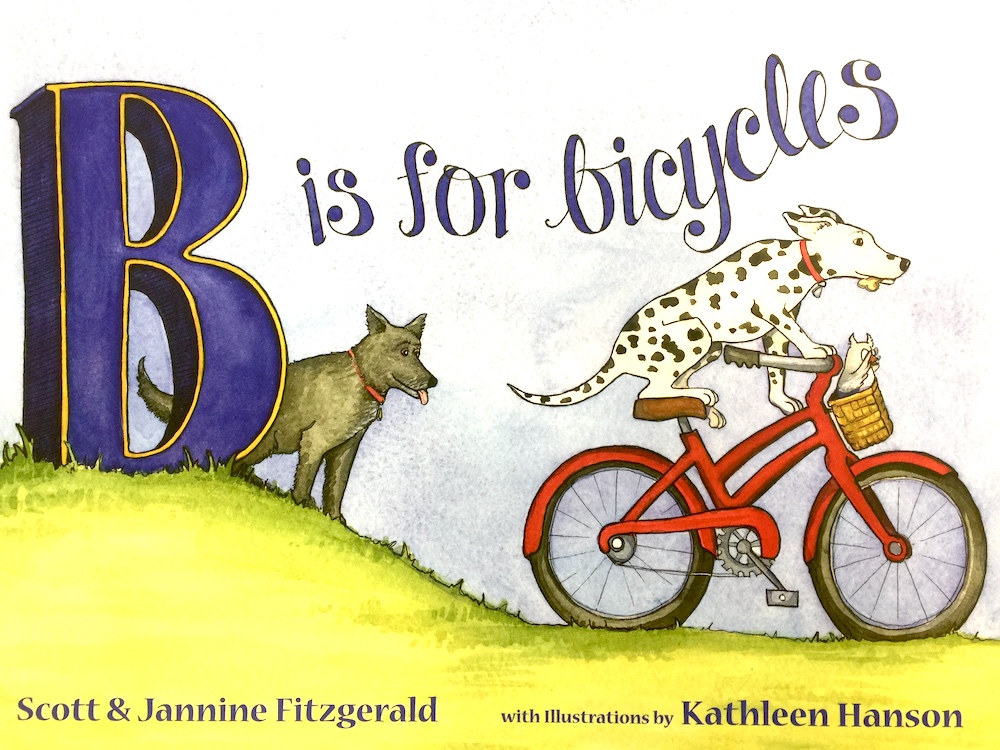 I is for Independent Bike Shops and Indoctrination
It's never too early to start. $17.99.
J is for J & B Importers
They were the first B2B account we established. They helped us get on our feet. We are small and that can be hard when dealing with other brands and wholesalers. We always get good service from J & B and they are always happy to see Amanda and Penelope at Will Call.
K is for Kryptonite
Kryptonite was an early supporter of bike advocacy and that is why we sell their locks. $25 – $100. 
L is for Light and Motion
I have been using their products for more than a decade. They have good engineering, good build quality, good customer service, and they are assembled in the United States. (We try to domestically source as many of our products as possible. Not easy.) I use the Vis360 which is a helmet mounted light and battery. The helmet mount has some advantages over a bar mount: 1) you can't forget it when you park your bike, so it won't be stolen; 2) you can turn your head to shine a driver and get his attention; and 3) the high mount improves depth perception. $130 and worth it.
M is for Multitools and Mirrors
They are always in stock. $16 – $18.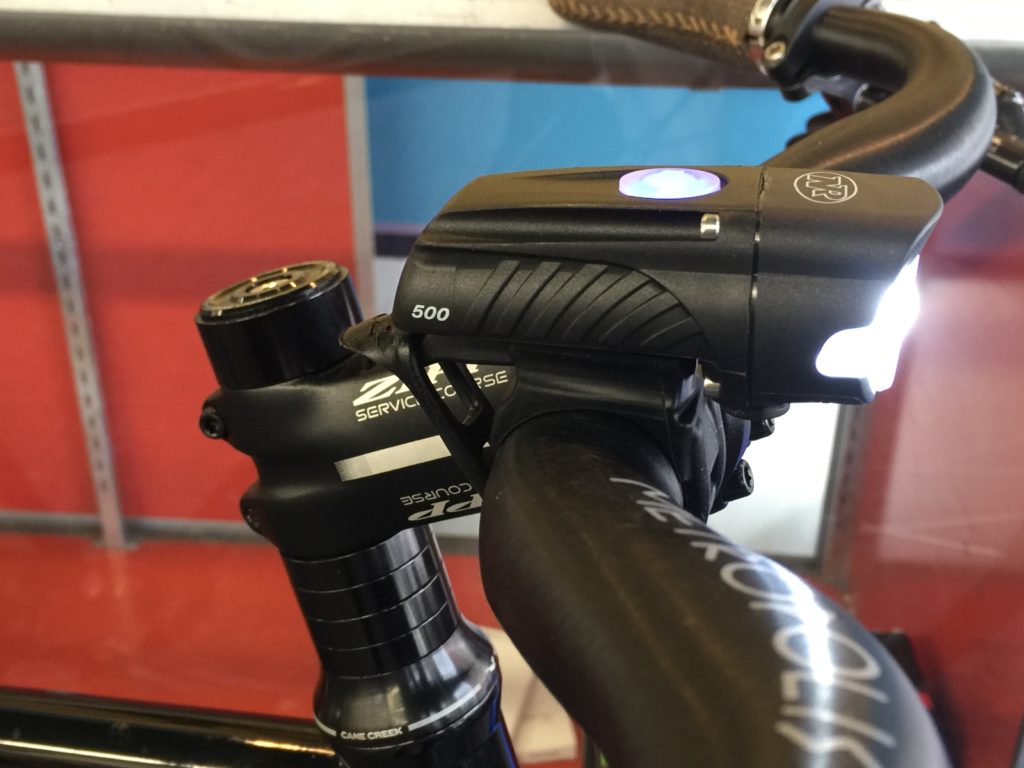 N is for Nite Rider
Don't get excited, this isn't about a sentient car and David Hasselhoff. Nite Rider is one of the oldest and best manufacturers of bicycle lighting systems. We've tried the others but Nite Rider is consistently the best: a durable product, secure mounting system, and affordable. We have 300, 500 and 850 lumen headlights. $30 – $75.
O is for One Less Car
If you don't have a bumper then how will people know where you stand on the big questions of the day? Answer: declarative t-shirts! Perhaps you're more lover than fighter? Got you covered there too. $19.99.
P is for Park Tool Repair Book
Learn just enough to be dangerous. It also makes a fine coffee table book once you realize how much the tools cost. $29.95 (does not include tools!)
Q is for Quality Bicycle Products
They are based in Bloomington, MN, and are the largest bike parts distributor in the United States. Their in house brands include Surly, Salsa, Civia and All-City. They love biking and they recycle our used inner tubes. There's a great park next to their HQ and you can even use their parking lot as a departure point. Word to the wise: don't forget where you parked your Subaru or Jetta Wagon, because yours won't be the only one.
R is for Red Light Runners
Which I see every day through our front door. When is this shit going to stop?
S is for Studded Tires and Skull Caps
Both are things we stock in sizes 26" x 2.0", 700 x 35, 700 x 38, and 29" x 2.8". They will last a couple seasons so they are well worth the money. $40 – $100.
T is for Trainer Tires and Torque Wrenches
Direct drive trainers are nice but they are expensive. For the plebs like me who will be wearing out a back tire indoors this winter, a trainer specific tire is highly recommended. Why? Because: 1) they don't shed rubber so they are cleaner; 2) heat resistance means your basement won't smell like a tire fire; 3) they are quiet; and 4) they are more cost effective than squaring off your expensive clinchers. $34.99 – $67.95.
U is for Unicycle
I purchased one, a 24" model. I am learning to ride it. Gulp.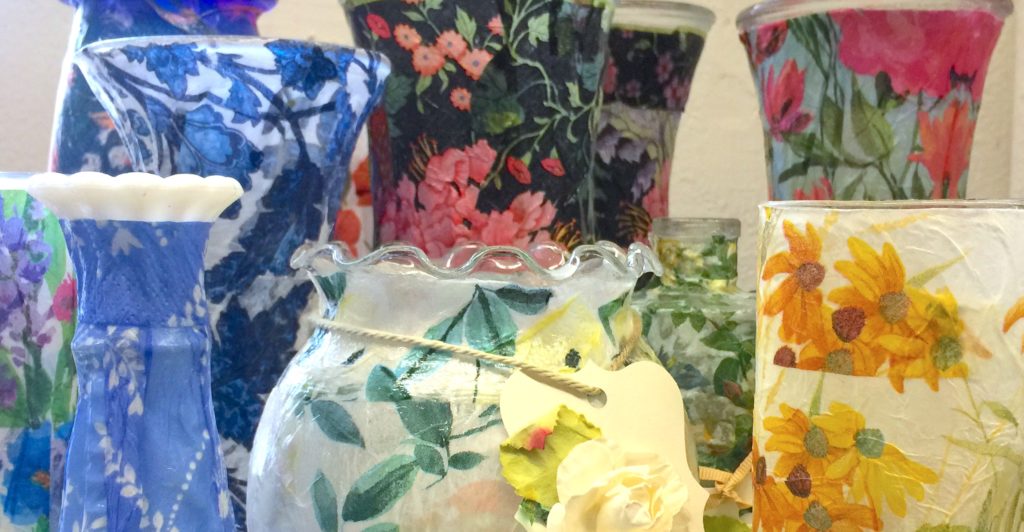 V is for Vases
These are made by my mother in Mankato. The vases are from the thrift store and the patterns are decorative napkins. $4 – $10 depending on the size.
W is for Wheel Builds
We have done a number of custom wheel builds this year. We charge $75 labor per wheel. We proudly charge more than other shops because our wheels are better.
X is for Xerxes Avenue
We would've named a St. Paul street but none begin with 'X.'
Y is for the Y-Wrench
The 4/5/6 mm and 2/2.5/3 mm Y wrench is an indispensable tool for the amateur and professional mechanic alike. We happen to favor the Lezyne over the home team (Park Tool). $20.
Z is for Zipp Bar Tape
We love their wheels (made in Indianapolis!) and their (much more attainable) bar tape is just as good. It's what we ride. $27.